We are innovating over the entire chain of value in order to achieve optimal competitiveness by anticipating the needs of our markets. This involves the innovation and development of sustainably high-performance agricultural practices.
Challenges
Developing agronomic performance through the use of sustainable and resilient practices. Resilience means adapting to changing climate conditions. Sustainability means proposing practices that make it possible to protect soil, biodiversity and to reduce spending on energy and water
Goals
Ensuring good fertilization and good soil quality by using new technologies, mechanizing farming practices, working on varieties, and rotating crops that are of interest to Tereos.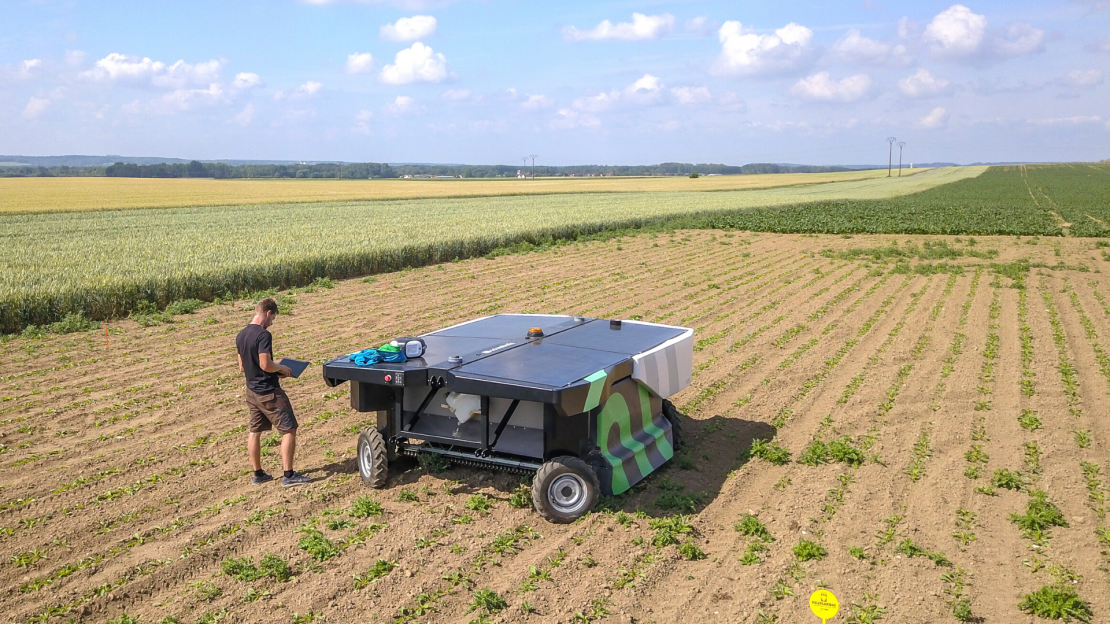 Examples of applications
Robotized weeding
For the fifth consecutive year, teams from the Tereos Agronomy Department have collaborated with ecoRobotix to test their latest innovation in weed control at the Tereos Polyculture Farm in Chevrières (Oise, France). The 2021 trials provided an opportunity to find out more about the third generation of ecoRobotix weed control: ARA. For Tereos, the goal is to enable its grower partners to benefit from the latest technologies which help them improve the margin of their farming business and their approach to sustainable agriculture.
Improving the journey of sugar cane from field to plant
In April 2021, Tereos Sugar & Energy Brazil launched the OASIS project, which stands for Agricultural Operations System. This new digital platform makes it possible to centralize most of the information relating to agricultural production, including planter contracts and agricultural crop planning, as well as recording the operations completed and resources used, crop statistics and pricing. OASIS also allows the "identity card" of the sugar cane to be recorded. This is a data sheet containing all the information about the crop, from its time in the field to the arrival of the cane at the plant. No longer having to enter this information manually saves the operators time, and there is a lower risk of error.
Connected sugar beet and potato
Placed in fields that will later be harvested by machine, this object, shaped like a sugar beet or potato, allows growers to record the frequency and intensity of impacts in order to fine tune the settings on their machines and guarantee the quality of the crop. Jointly developed by the Group's New Technologies and Agronomy teams, this innovation is currently being tested and will eventually be brought into use in the sugar beet growing zones at the nine Tereos sugar factories in France.