SUSTAINABLE DEVELOPMENT
SUSTAIN'2030: sustainable actions throughout the value chain
In 2022, Tereos unveiled its SUSTAIN' 2030 road map, designed to provide a tangible response to the environmental changes we are seeing in our fields, consumers' new expectations in terms of food, healthcare and mobility, and the social challenges relating to work and diversity. It is essential that we continue and ramp up our actions in order to play our part in this transformation and make sustainability a real driver of value creation.
Download the SUSTAIN'2030 booklet
Download the Non-Financial Statement
Download the Ethical Charter
Download the Quality Charter
SUSTAIN'2030 ensures that all Tereos players—grower partners, employees and suppliers—are committed to two major goals for the future: taking care of the planet and taking care of those around us. This five-point strategy sets out numerical targets and ways to achieve them in order to improve the Group's environmental and social performance.
#1 – Sustainable agriculture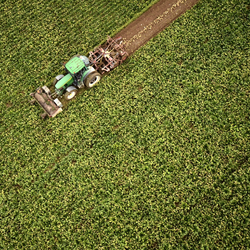 OUR AMBITION
Combine agricultural practices with sustainability, focusing on social aspects, environmental impact and economic viability.
OUR 2030 GOALS
90% of our agricultural raw materials assessed or certified as sustainable  (vs. 60% in 2018) 
#2 – Protection of the environment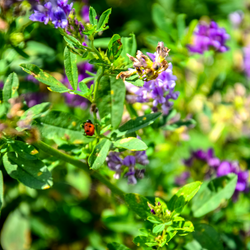 OUR AMBITION
Conserve and integrate biodiversity into our production processes and minimise our waste by making the most of our agricultural raw materials.
OUR 2030 GOALS
Biodiversity: 100% of our subsidiaries will have completed at least one project to protect biodiversity
Circular economy: 100% of our raw materials will be used in the best possible way
#3 – Resources conservation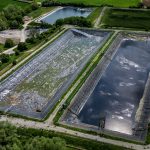 Reduce greenhouse gas emissions and water consumption.
OUR 2030 GOALS
-20% water consumption (vs. 2017)
Reduction of greenhouse gas emissions
2030 target under review following our SBTi 1.5°C FLAG* Net Zero by 2050 commitment
* Forest Land Agriculture
The Science Based Targets initiative is the benchmark for allowing companies to set ambitious targets for reducing greenhouse gas emissions in line with the latest scientific knowledge on the climate. 
#4 – Responsible consumption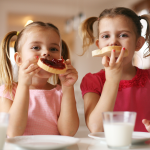 OUR AMBITION
Promote responsible products through our brands and by being a leading partner for our customers.
OUR 2030 GOALS
70%of our major customers will receive a nutritional reformulation offer(vs. 2% in 2019)
100% of our sugar brands will ensure that the general public is aware of responsible consumption
#5 – Employees and local development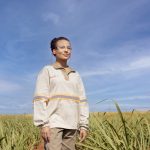 OUR AMBITION
Protect the health and safety of our employees and promote diversity, equality and inclusion. Make the regions in which we operate more attractive.
OUR 2030 GOALS
0.5  Lost-time accident frequency rate (vs. 2.8 in 2018)
40% Percentage of women members of our Management Forum (vs. 14% in 2022)
The SUSTAIN' 2030 sustainability plan follows principles set out by the United Nations. As a result, our actions will be centred on a number of the Sustainable Development Goals (SDGs).