Recovering agricultural and industrial waste is essential to provide a sustainable and cost-effective replacement for a portion of fossil-based raw materials. By maximising the recovery of agricultural products, we ensure that products and ingredients are competitive for Tereos' customers and for consumers.
Challenges
Focusing of our actions on the circular economy and the regions, developing new ways of recovering non-food waste in our plants and preserving natural resources to the greatest extent possible.
Goals
Promoting green energy derived from our raw materials as a replacement for fossil energies (gas, oil, etc).
Improving the value of agricultural production by creating value from by-products and waste.
Increasing our energy efficiency and reducing our carbon footprint.
Integrating our biorefineries in their regions.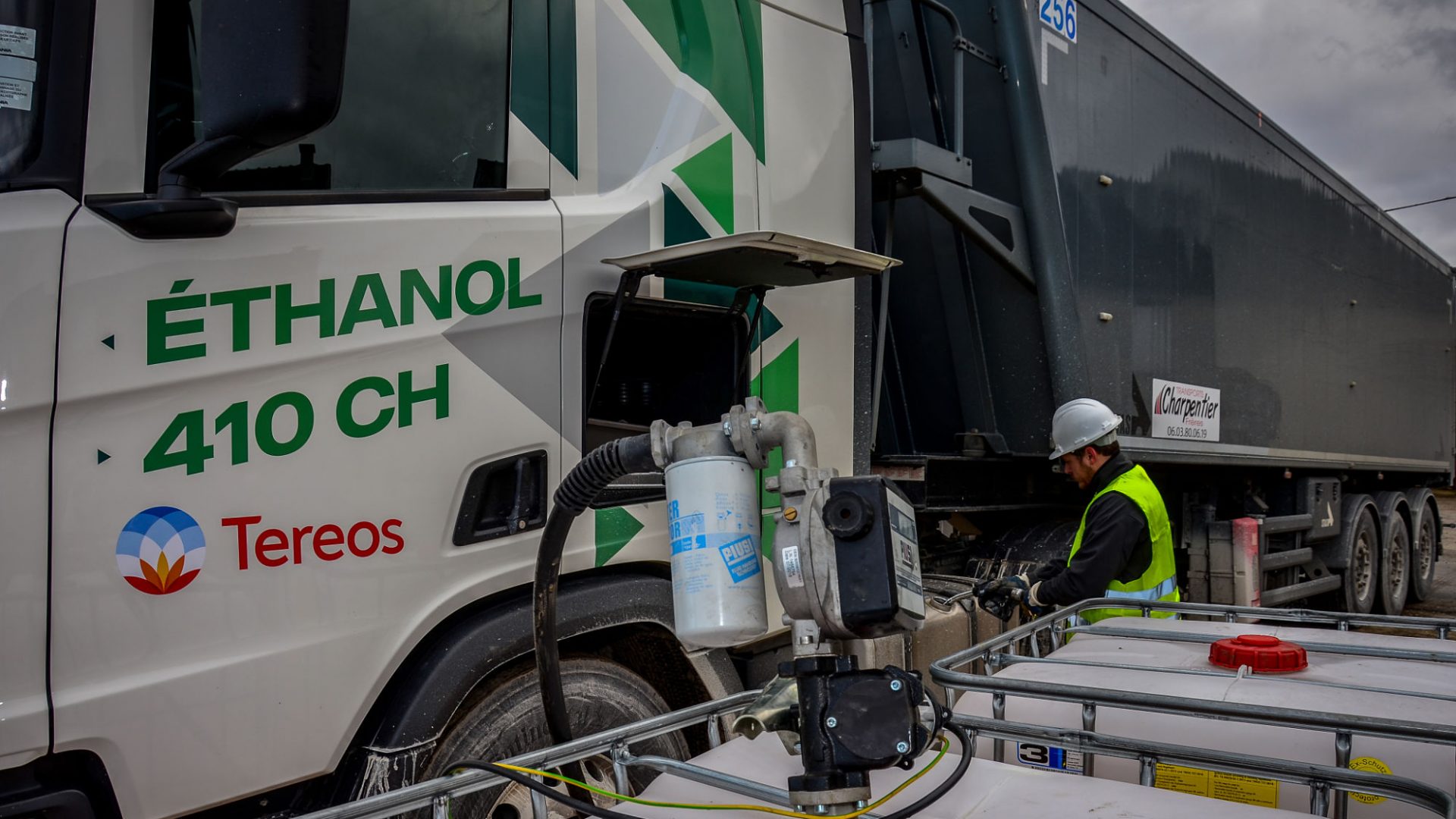 Examples of applications
50% of the energy used by Tereos facilities comes from renewable sources, using a number of processes.
Recovering cellulose waste
The Futurol project was intended to develop and demonstrate a process to produce ethanol biologically, known as second-generation ethanol, using ligno-cellulose material deriving from agricultural and forestry by-products, waste and dedicated crops. Tereos has been involved in the project since 2008. It came to an end in 2018, concluding with the installation of a process employing these technological principles at the Bucy site.
Using digesters to produce biogas
Vinasse is a by-product of the production of alcohol from sugar beets. By transforming it into biogas using digesters, we can reduce our consumption of fossil energy and our CO2 emissions. At our facilities in Artenay, France, and Dobrovice, Czech Republic, our two methanisation units enable us to cover over 50% of energy needs during the campaign. This is a world first for Tereos research.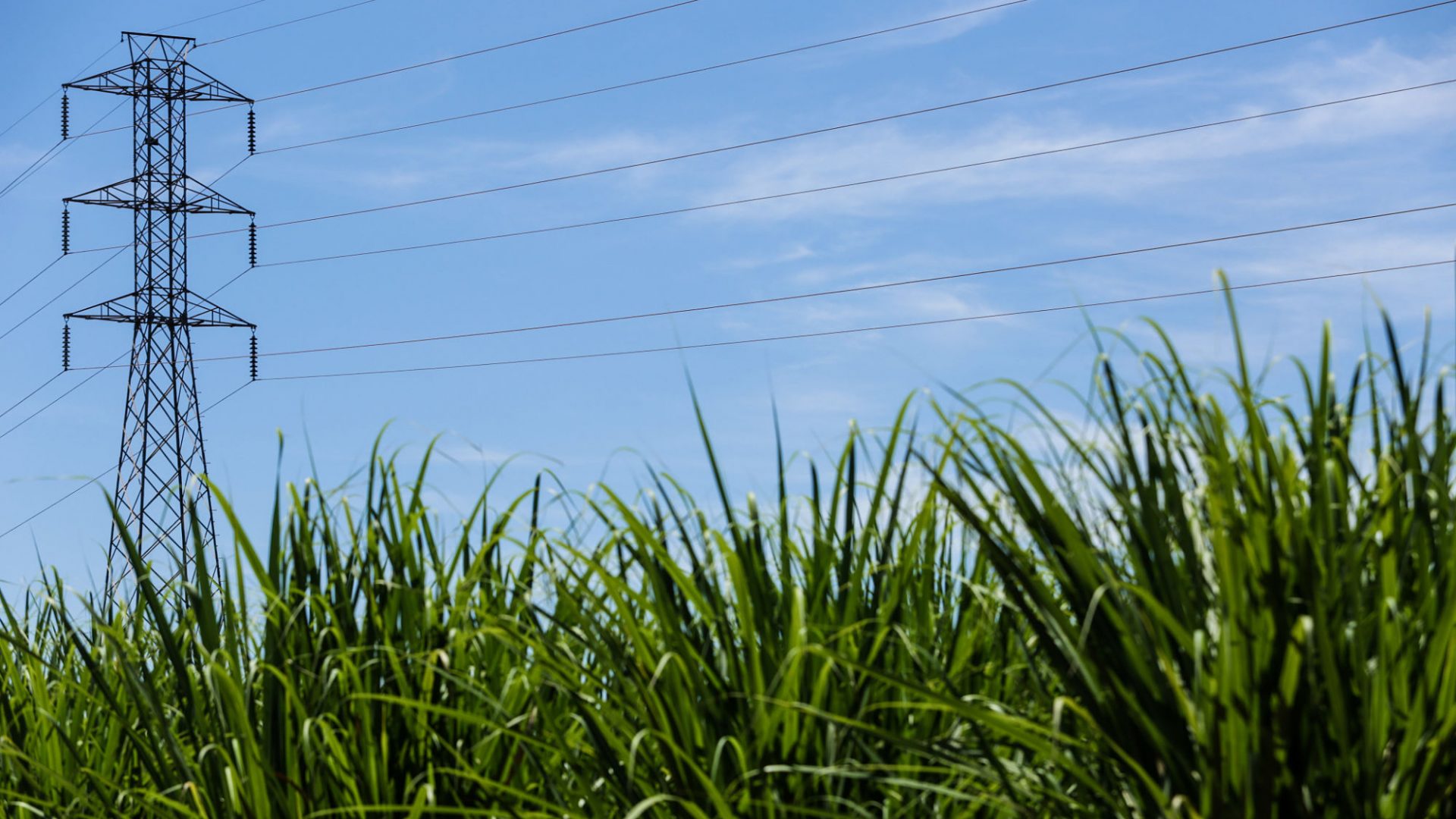 Cogeneration: a growing source of electricity
In Brazil, Mozambique and Reunion Island, where we process sugar cane, our plants are self-sufficient in energy thanks to the green electricity produced from bagasse, the fibrous residue of crushed sugar cane. It is burned in high-yield boilers and provides electricity for our facilities. Excess power can be fed into the public grid. 12% of Reunion Island's annual electricity consumption is produced by this process, which also provides power for the two Tereos facilities. In Brazil, Tereos supplies the public grid with the equivalent of the annual power consumption of a city of roughly 1.3 million inhabitants.
Energy at the source: recycling household waste
In 2011, Tereos formed a partnership with Ecostu'Air, an energy recovery facility operated by Suez Environnement which produces electricity and green steam from the household waste of 130 neighbouring towns and villages. Located only 3 km from our Lillebonne site, the unit has been supplying roughly two-thirds of the steam needed by the plant since May 2015. By replacing natural gas by green steam, the site has not only significantly reduced its consumption of fossil fuels, but has also prevented the emission of some 84,000 tonnes of CO2. In October 2016, this project won the "Jury's Favourite" trophy at the LSA Diversity and CSR Awards.