News
Covid-19 / Overview of our solidarity actions
In the face of urgency, Tereos teams are getting involved in their countries 
The teams at Tereos are ensuring business continuity while simultaneously carrying out solidarity actions in the countries where the Group operates. For the past few weeks, Tereos has made a portion of its infrastructure, resources, and know-how available for the purpose of meeting the emergency requirements of healthcare workers.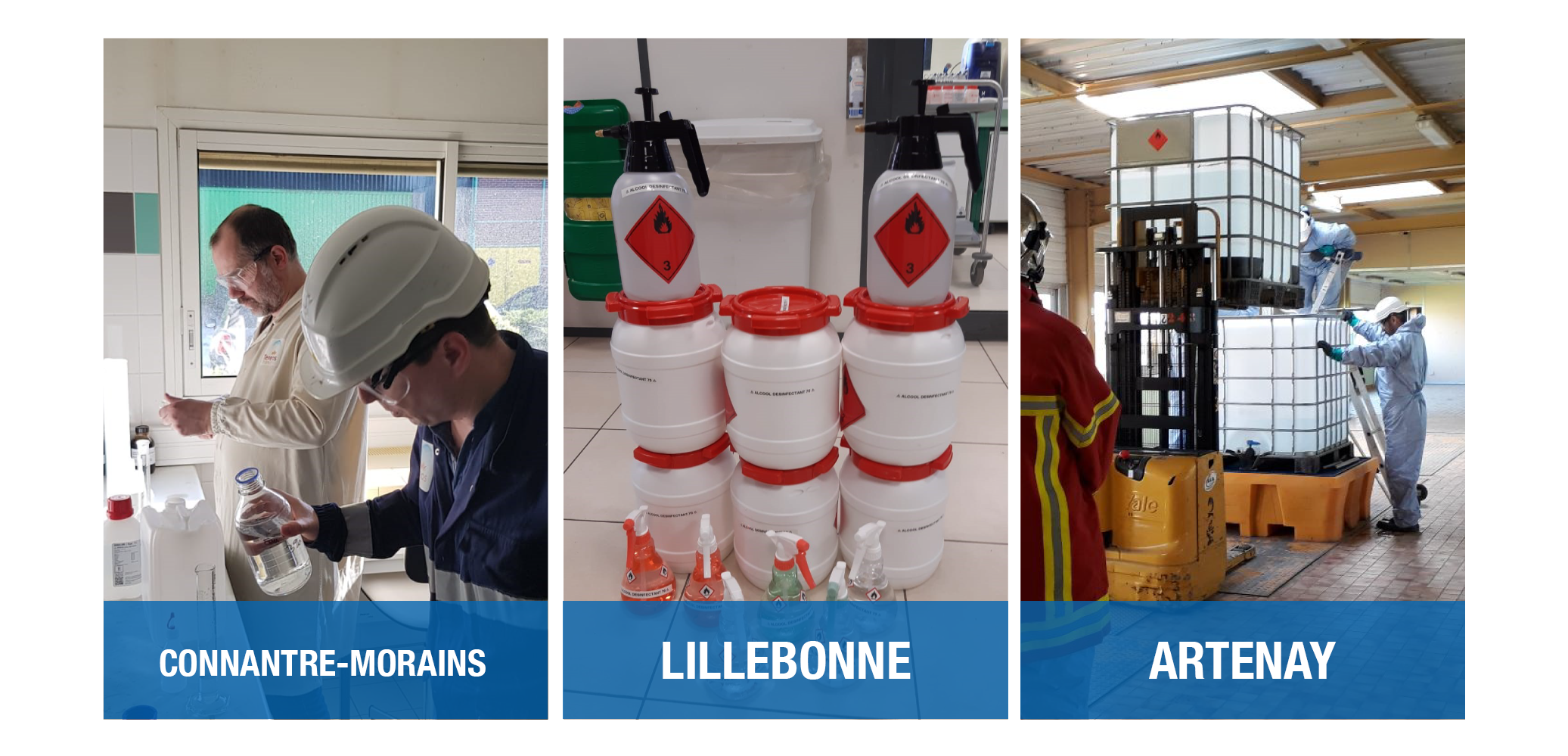 An exceptional alcohol production in support of the medical world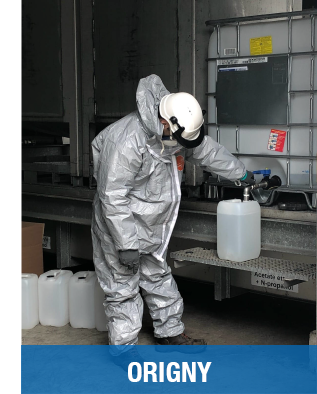 In France, 7 factories (Origny, Connantre-Morains, Lillers, Artenay, Nesle, Marckolsheim, and Lillebonne) have been enlisted to produce: 
On one hand, hydroalcoholic solutions, the majority of which are destined for the Agences Régionales de Santé (French Regional Health Agencies), which will then redistribute the product to healthcare institutions;
On the other hand, Tereos plants have also been enlisted o produce and supply alcohol-based disinfectant. Tereos has provided reserves of alcohol to retail pharmacists in the Grand Est and the Hauts-de-France regions free of charge in partnership with the URPS (Regional Union of Pharmaceutical Health Professionals). In addition to these volumes, the Agences Régionales de Santé are also being provided with alcohol-based disinfectant.
The Aalst plant in Belgium also joined this outstanding production effort.



In Brazil, the TSEB plants provided 27,000 litres of 70° alcohol to hospitals and regional health facilities in the state of São Paulo. This alcohol is available in 1,000-liter containers for hospitals and 25-liter containers for primary health care facilities.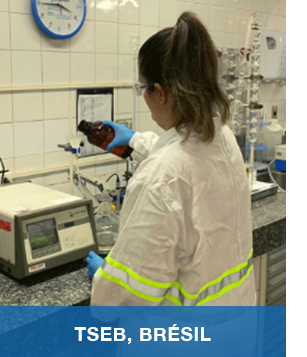 This has been donated to the inhabitants of the surrounding communities, for example, in the Czech Republic, TTD has distributed alcohol-based disinfectant to all inhabitants of Dobrovice, the city where the BU's registered office is located. "This represents 1,000 litres in total, i.e. around 0.25 litres per person," says Jakub Hradisky, Head of Public Relations, Tereos TTD Czech Republic. In another region where one of the TTD sugar factories is located, residential care and nursing homes have also received donations of alcohol-based disinfectant. Finally, one litre of disinfectant was given to every Tereos employee in the country.
Tereos donates protective equipment
Determined to participate as much as possible in the national effort of the countries where it operates, the Group also donated protective equipment such as gowns or masks. To this end, the Marckolsheim plant donated 3,000 protective coveralls to the Sélestat-Obernai Hospital (Alsace, France) on March 21.
In Réunion, Tereos Sugar Indian Ocean provided 2,000 FFP2 masks from their stock from the H1N1 flu pandemic to an association of nurses, GPs and paramedics. In accordance with the recommendations of the health authorities, these masks were checked as they came from older stocks. It revealed that they were in perfect shape and could be used safely. In addition, over 8,000 items of single-use protective equipment (shoe covers, gloves, coveralls, and caps) were given to this association.
The "Tereos community" is taking care of its own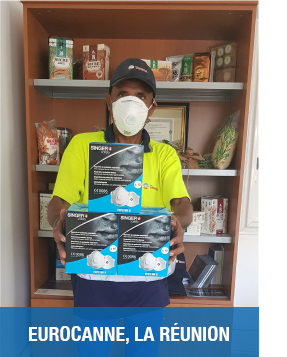 Tereos Sugar Mozambique is very regularly involved in the life of Marromeu, the town in which the Group's local headquarter is located. Prior to the State of Emergency Declaration, the plant's management was already looking into a plan to help the local population, if it became necessary.  A key outcome was that a building with a dozen beds was made available to the district and a tent was sent from specialized services in Maputo, the capital city. Yannick Balerin, director of Tereos Sugar Mozambique, explains: "What is the advantage of this? To provide comfort for the sick, who will pass through this building before being transported to a neighbouring city, where they can benefit from more advanced care."
In France, despite the ongoing crisis, Tereos employees stay committed to the associations they would support all year long. This is the case for Tereos Sugar France, which responded in record time to the call of its partner association Boves Accueil, in the Hauts-de-France region, which manufactures jam all year round in aid of the Telethon. "We would like to give a big thank you to the whole Thumeries team" says Alain Segaert. "The 'Mamies confitures' team will be able to process a large quantity of unsold fruit due to the current context."