News
New benefits of Tereos-produced fibres revealed
Health benefits for human and animal nutrition have been discovered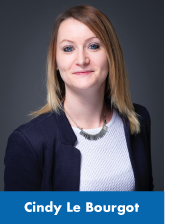 Since the 1990s, Tereos has been producing prebiotic fibres, FOS (fructooligosaccharides), sold under the brand Actilight® for human nutrition and Profeed® for animal feed. FOS can be incorporated into many different recipes and even cosmetic formulas . Alongside a team of experts, Cindy Le Bourgot, a Nutrition Scientist based in Tereos Campus Europe (France), has recently published two new studies pinpointing the benefits of FOS for infants and pets.
What are FOS?
FOS, or fructooligosaccharides, are speciality products manufactured by Tereos, at one of our plants in France. FOS are dietary fibres derived from beet sugar during processing  – thus they have a slightly sweet taste.
Their unique and constant composition makes our short-chain FOS one of the best prebiotics on the market: FOS stimulate the growth and activity of good intestinal bacteria (microbiota) that are beneficial to our health.

FOS, fibres with 1001 benefits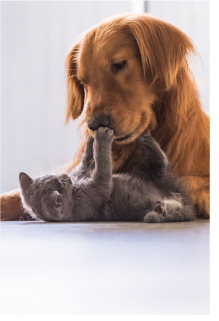 FOS regulate blood sugars, improve bowel function and strengthen the immune system. Thanks to the research conducted by the Group's R&D teams, in collaboration with universities and private research centres, the list of this product's very specific benefits is updated every year.
"When the product was first created 30 years ago, no one could have guessed all of its health benefits", explains Cindy Le Bourgot, adding: "For example, for obese pets, a diet supplemented with FOS can help to diversify their gut bacteria, or microbiota, and regulate carbohydrates, resulting in weight loss".
As far as young children are concerned, infant formulae enriched with FOS Actilight® are well tolerated and they have been scientifically proven to stimulate both the growth of "beneficial" bacteria in the intestinal microbiota and response to vaccination.
Over 100 scientific studies have been carried out on FOS demonstrating their health benefits. And every year, the Group's scientific teams identify new benefits linked to FOS for both human and animal nutrition(1).
A versatile ingredient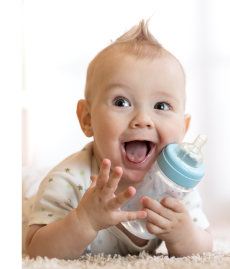 Tereos-produced FOS are marketed to our clients who then incorporate them into their recipes to optimize their nutritional profile and improve the Nutri-Score of their products. This rating scale translate the nutritional value of a product, going from A (very healthy) to E (rather unhealthy).
At our Tereos plant in Marckolsheim (France), we have a dedicated team to support and advise our clients on recipe preparation. Through the Sweet&You programme, in particular, we can offer Actilight® as a substitute ingredient to reduce the sugar content of a recipe and to add more fibre to it

(1) Le Bourgot et al., 2020. International Journal of Food Science and Nutrition, Apper et al., 2020. Microorganisms
(2) Source : efsa.europa.eu