News
CSR rating: EcoVadis awards gold to Tereos
3 questions to Xavier Huchet, Group CSR Manager, on the assessment of our social responsibility and sustainability.
Since 2016, Tereos has been assessed by EcoVadis, an independent CSR rating organization. This platform audits around 60,000 companies that volunteer to be rated on 4 criteria each year: environment, labour & human rights, ethics and responsible purchasing. 

How can we interpret these results?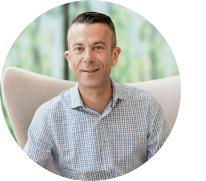 Xavier Huchet: The overall picture is positive. Over the last five years, we have gained nearly 20 ranking points, which reflects the implementation of our CSR strategy in our plants. It also reflects the successful deployment of a circular economy approach across our business, where we recover 99% of the raw materials we process. This commitment enables us to meet a twofold challenge: to limit waste and to offer as many opportunities as possible to our cooperative farmers. 
The second major focus is to reduce the use of natural resources and our carbon footprint. This involves strategic investments in more energy-efficient equipment. Examples include: a gas-fired boiler in Escaudœuvres to replace the old coal-fired one, and a pre-dryer in Connantre to reduce the energy consumption of dehydration units by 30 to 40%. 
The 

EcoVadis

 rating system is based on the voluntary participation of companies; why participate in the first place?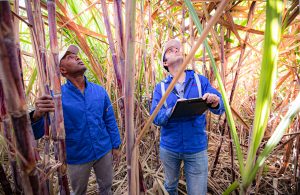 Xavier Huchet: It is important that the tangible results we achieve are recognized by an independent and international organization such as EcoVadis. This enhances our credibility and allows us to compare our performance with that of other companies using a recognized benchmark. We can therefore assess our position in relation to the top 4% of companies rated by the platform, and in relation to the top 2% of companies in our sector. The "Gold" rating awarded to us for the third consecutive year shows that our CSR policy is firmly anchored at the heart of the Group's strategy. Tereos teams can be proud of this continued progress! 


How does this rating impact the Group's activities?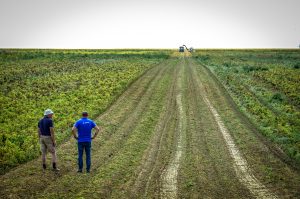 Xavier Huchet: First and foremost internally, as part of a continuous improvement process to identify areas of improvement for the coming years and broaden our CSR roadmap. 
Second, the EcoVadis rating allows us to meet the expectations of our external stakeholders. For example, our clients pay close attention to our production methods and our approach regarding the environment. They consider such an assessment to be a prerequisite. In addition, financial institutions now include social responsibility and sustainability considerations as criteria for obtaining green loans. 
Last but not least, it also provides an opportunity to be proactive by adopting a comprehensive approach to transparency about the impact of our activities, as advocated by the European Green Deal and the Green Taxonomy.