News
[Ukrainian War] Deployment of Humanitarian Initiatives
Spotlight on the measures implemented at Tereos in support of Ukrainian refugees
Following Russia's invasion of Ukraine last February, nearly 11 million civilians have already been displaced to escape the assaults. Towns and villages have been completely or partially destroyed. Faced with this critical humanitarian situation, an outpouring of global solidarity immediately took hold – the Tereos Business Units closest to the theaters of operation also reacted. 

The Group donates sugar and hydroalcoholic gel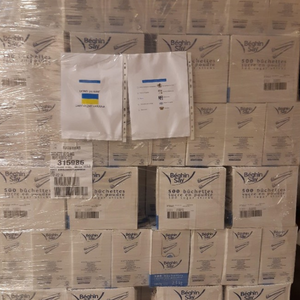 At the request of the Hauts-de-France Chamber of Commerce and Industry (CCI), the Tereos Sugar France factory in Artenay donated 2 pallets of Béghin-Say sugar sticks. They were first stored near Origny-Sainte-Benoite, on a dedicated platform. All kinds of foods are kept there before being sent to Poland where they will be distributed to Ukrainian refugees. 
Eight pallets of sugar were also donated to the SOLAAL association, which specializes in coordinating donations from the agricultural and food sectors to food aid associations. The redistribution of our sugar will be done in France, via SOLAAL, at the Red Cross, Food Banks or Restos du Cœur.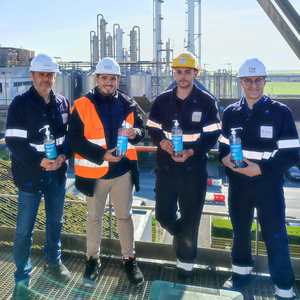 In addition, in response to a need expressed by the French National Civil Protection Federation, the Group donated 320 liters of Gel Hydro by Tereos©. Most of this disinfectant gel is intended for Ukrainian refugee camps in Poland, but a small part will be redistributed in France, to reception centers for Ukrainian refugees.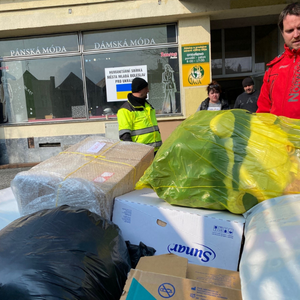 Employees provide food and necessities 
Same dynamic in the Czech Republic, at Tereos TTD. "Following the call from the municipality of Mladá Boleslav, a town located a few kilometers from our factory in Dobrovice , we collected infant food, first aid kits, blankets and sleeping bags, as well as hygiene products and clothing ," says Jakub Hradiský , the local communication and CSR manager. In addition, the BU donated sugar, disinfectant, and medical equipment. These donations will be divided between Ukraine and Czech Republic. 

Hosting a family at one of our sites in France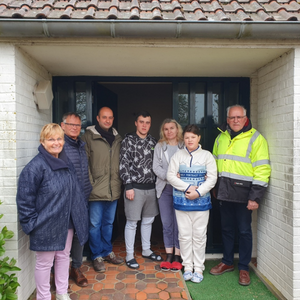 Finally, when 35,000 Ukrainian refugees had already arrived on French soil, in mid-April, the management of the Boiry site decided to welcome a family who had fled the bombardments. Specifically, it is housed in a vacant house within the factory walls. This "director's house" has individual access and now accommodates 6 people: 1 mother and her 4 children, as well as her nephew. Two people should join them soon, but are still held back in Ukraine. This action was carried out hand in hand with the association Svoboda Ukraine, located in Behagnies (62121), 10km from Boiry.