News
A green financial operation for Tereos Brazil
Why is the sustainable loan signed by TSEB encouraging for the Group? How does it work? Answer with Felipe Mendes, TSEB Treasury and Business Development Director
TSEB announced last week that it has taken out a sustainable loan from 7 international banks. Felipe Mendes, Treasury and Business Development Director in Brazil, explains this financial operation.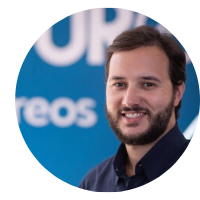 1/  What is this new loan signed by Tereos Sugar & Energy Brazil?
This loan amounts USD105 mm and has a 5-year tenor and it will be used to refinance an important part of our debt amortizing this year and support our sugar exports. But we are proud to announce that we have chosen to switch from a regular loan to a Sustainable-linked loan. This is an important step for several reasons: firstly, we are the first company to contract a sustainable financing in the Brazilian sugar & ethanol sector. Also, this operation shows an important support from our long-standing banks in a delicate moment of the financial markets and gives visibility to Tereos as a player in the ethical finance.
2/ How does a Sustainability Linked-Loan work?
A sustainability-linked loan foresees a reduction in interest rates in case the company annually achieves a set sustainable targets agreed in the facility agreement.  It strongly encourages us to perform at best, as the opposite is also true: in case we do not achieve, we will have an interest rate increase. We committed to 4 KPIs: reduction in GHG emission, reduction in water consumption, increase in cane certification and increase in ESG rating. This type of transaction represented almost one third of last year's green debt issuance globally – a market of over USD1.3 trillion since 2012. Besides being a pioneer for the industry in Brazil, we feel we are contributing to the Group's global CSR performance, on top of benefiting from possible interest rate reduction.
3/ Why is it an important milestone?
This achievement is very positive. It demonstrates the solidity of the Group's CSR model recognized by organizations such as EcoVadis platform and thanks to certifications such as Bonsucro or SAI. It encourages our financial partners, who are paying strong attention to Sustainability, to identify Tereos as a partner for the long run. Being a green industry by nature, we are pioneering for this type of transaction to become rule, not exception. I take the opportunity to thank to all Tereos' teams involved in this project. Most likely the first of many…