News
Epi&Co is going organic!
Certified organic in July 2019, the Epi&Co range is ready to be marketed
Vegetarian gourmet specialities, a source of fiber, and low in saturated fat and salt, Epi&Co products are made from European raw materials: wheat proteins, chickpeas, flour, whole peas, and sunflower oil.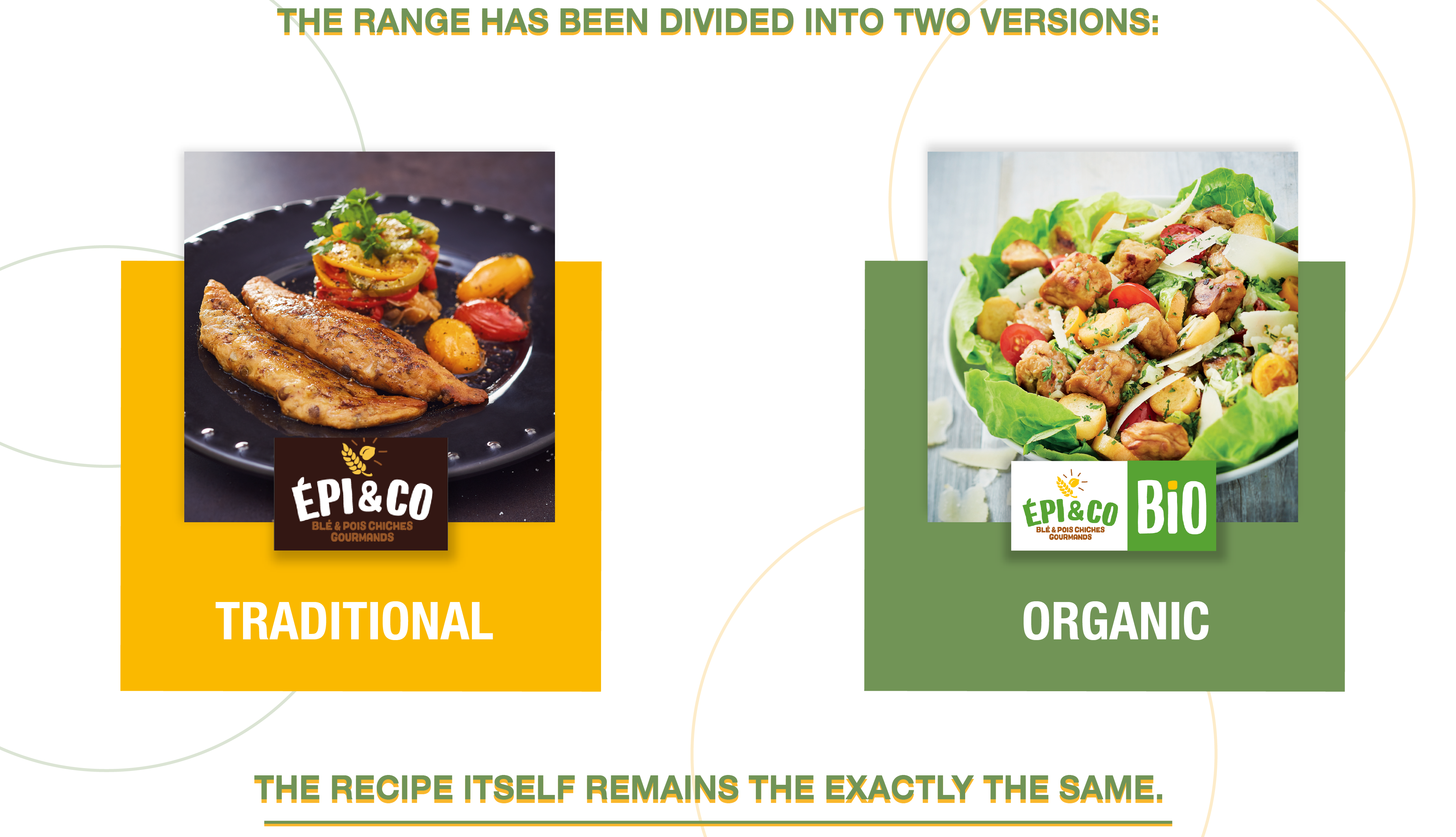 The reason for this approach was the observation that there is a strong complementarity between plant proteins and organic food. From numerous discussions with agri-food players, the Tereos teams discovered that consumers who favor plant proteins over animal proteins also wanted organic products.
The organic range will be showcased for the first time at the Natexpo trade show at the end of October, but the product has already attracted the attention of our customers, and the first order has already been placed! Afterwards, this range will be marketed through Epi&Co's traditional marketing channels, in particular the catering industry.
As Tereos' first "starch products" activity to receive organic certification, Epi&Co is paving the way for other development projects as part of the Group's organic activities.
An international portfolio of organic products
The organic offshoot of the Epi&Co range is part of the Group's more comprehensive approach to developing its organic activities. With long-standing experience in the distribution of organic sugar in Europe, Tereos launched a specific range of organic products in 2019: sugar, alcohol, plant proteins, and animal feed products. The Group has also launched organic sugar beet and alfalfa sectors in France and is developing organic sugar cane sectors in Brazil and Africa.