> Activity supported by higher prices
> Results still impacted by poor harvests
> Roll-out of the strategic plan on schedule
• Revenues of €2,199 million, up 7%, supported by the increase in prices across all market segments and in our starch business.
• EBITDA of €200 million, a decline contained by the improved performance of the starch business in Europe and Brazil while reflecting the poor sugarcane campaign in Brazil. As forecast in our full-year results, EBITDA was again affected during the first six months of the fiscal year by the lower yields from our sugar business in Europe during the 2020 beet campaign.
• Net debt of €2,368 million, down €166 million from its level at March 31, 2021 as a result of positive net cash from operating activities. Debt leverage stands at 5.5x.
• In Europe, after a 2020 campaign marked by the beet yellows virus, yields in the current campaign are expected to be in line with previous years. The Brazilian campaign has been strongly affected by the very unfavorable weather conditions of recent months.
Tereos confirms its EBITDA target of between €600 million and €700 million on a 12-month rolling basis to end-September 2022 as a result of (i) the Group's new commercial strategy, which, combined with market fundamentals, is leading to higher prices across all divisions, and (ii) the return to normal volumes in European beet and Brazilian sugarcane.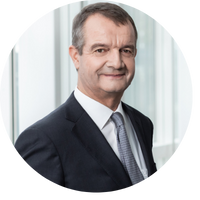 Commenting on these results, Gérard Clay, President of the Tereos Supervisory Board, stated:
"For almost a year, the Supervisory Board has assigned the Management Board two priorities: reduce Tereos' debt and improve profitability, in order to better compensate our cooperative members' production. The first economic measures taken since the beginning of the year now allow us to set a sugar beet price for cooperative members that results solely from Tereos France's positive economic performance without resorting to additional financing. As for agricultural performance, the yields of the new sugar beet campaign are in line with the last five-year average. For the industry In Brazil, the sugarcane harvest fell by 15%, due to very unfavourable weather conditions. In line with our expectations, the results for this first half-year remain modest. We remain focused on the structural improvement of our results, driven by the rollout of our Strategic plan and continued price increases."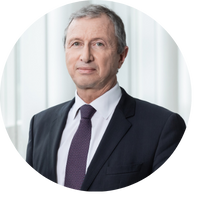 Philippe de Raynal, Chairman of the Management Board, added:
"We are on track with the deployment of our Strategic plan since June, with a new commercial policy focused on value creation and an asset disposal program underway. Further actions will be implemented in the coming months in the fields of commercial, operational and industrial excellence. The first effects are being felt in our starch activities, and we expect the actions taken to show a greater impact in the next few months. Overall, this half-year remains mainly influenced by 2020 commercial commitments."