Sustainable development
Local development
Anxious to make a positive impact in the 17 countries where the Tereos Group operates, we contribute to local economic development and the attractiveness of regions in France and other countries. As a creator of direct and indirect jobs, we are committed to contributing actively to revitalising local economic life.
The nature of our activities plays a big part in revitalizing the territories where we operate, with impact on the farming, industry and logistics sectors. As a leading employer, especially in rural areas, Tereos is committed to developing skilled employment, thereby making a contribution to the development of the economic and social fabric. The Group also aims to ensure that each of its employees enjoys opportunities to develop their skills, and to make training programmes through the Tereos Academy available to all employees with access to a computer.
The Group is committed to numerous programmes to provide support for local populations, particularly with respect to health, education and the environment.
"One of the measures we have taken to promote social integration is a programme to support education in Mozambique."
Yannick Ballerin
General manager at Companhia de SENA (Mozambique)
2020 targets
Implementing development programmes with communities where we operate and developing training for our employees.
21
training programmes offered by the Tereos Academy
74%
of employee have had an annual appraisal interview or career development interview
95%
of employees are covered by a collective bargaining agreement
37h
of training on average per employee
3
priority themes: environment, health, education
Tereos increases the appeal of our regions
Tereos, the world's third largest sugar producer, is also a player in local industry. With its large network of plants established in the heart of the regions, the Group has a very strong local presence and each industrial site has a direct impact on its surrounding areas. The Group's input into the economy has indirect and induced consequences, thus contributing to local development.
In order to better understand these effects, Tereos has decided to conduct a study on several sites in France. The local impact of a site is measured by several indicators: direct impact (investment), indirect impact (suppliers) and finally induced impact (how the employees of Tereos and its suppliers contribute to the local economy through their spending and taxes: education, health care, infrastructure, etc.).
Proud of its local integration, Tereos creates growth and jobs, thereby contributing to the vibrancy and strength of its local regions!
Learn more about the socio-economic impact of Connantre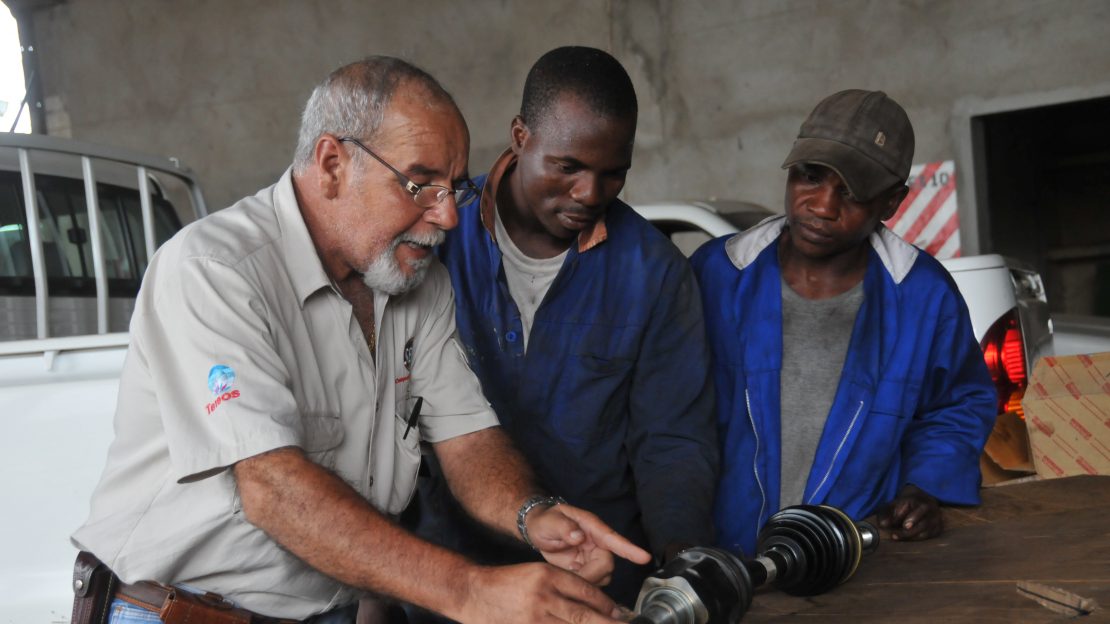 Examples of actions supporting local development

Initiatives for development in Mozambique
As an economic actor in Mozambique, Tereos is involved in the daily life of the community through positive initiatives in the field of health and education. Tereos, the largest employer in the region with nearly 7,000 employees during the sugar campaign at the Marromeu site, also supports health infrastructure with the rehabilitation of the public hospital. The Group provides support to the medical staff of homes and provides them with electricity and running water. Health professionals are accommodated free of charge. It also fights against diseases, renovates schools and helps finance road maintenance in the region.
The insertion of young people in Brazil
Tereos promotes the integration of young people through training, with volunteers from Tereos Sugar and Energy Brazil. Since 2013, they have trained 100 young people aged 16 to 19 from disadvantaged backgrounds.
Scholarships in Indonesia
This educational program provides financial support to students from families in precarious situations, until they obtain their diplomas (school supplies, computers and books for example). Another asset of this program: access to the world of work. The Tereos Indonesia Scholarship Program allows students to do introductory courses in the Tereos factory. Following the success of this first partnership, Tereos should quickly develop similar fellowship programs with other universities in the Banten region.