Sustainable development
Product guarantee
Our customers are looking for safe and comprehensive solutions. They would like to see a more integrated supply chain, from agricultural production to places of consumption, a factor of efficiency and of transparency for future consumers. This explains Tereos' commitment at every step of the production process, from the field to the consumer. It is the guarantee of quality and of food safety.
Tereos believes that respecting business ethics, being transparent on the origin and conditions of production and protecting the safety of our employees are an integral part of product guarantee.
As far as its industrial processes are concerned, the Group has put in place quality and food safety standards such as ISO 9001, ISO 22000 and FSSC 22000. It also runs training and awareness programmes seeking to achieve the target of zero accidents.
Tereos undertakes to provide its employees and partners with information and raise their awareness with respect to our code of ethics, our Responsible Supplier charter and our guide to good business practices, as well as to the importance of free and fair competition.
"We want to be a benchmark partner for our customers, capable of providing consumers with safe, healthy and sustainable nutrition."
Alexandre Luneau
Commercial & Strategic Marketing, Research & Development, Market Risk Management
100%
of our industrial facilities certified ISO/FSSC 22000 or ISO 9001
86%
of our industrial facilities certified ISO/FSSC 22000 or ISO 9001
32 %
of employees have completed the training module on the health and safety charter
2,646
employees have followed the e-learning module on the code of ethics
700
have signed up to the Responsible Supplier charter, which corresponds to 97% of the Group's "critical" sales
Gold
is the grade Tereos received in the Ecovadis ranking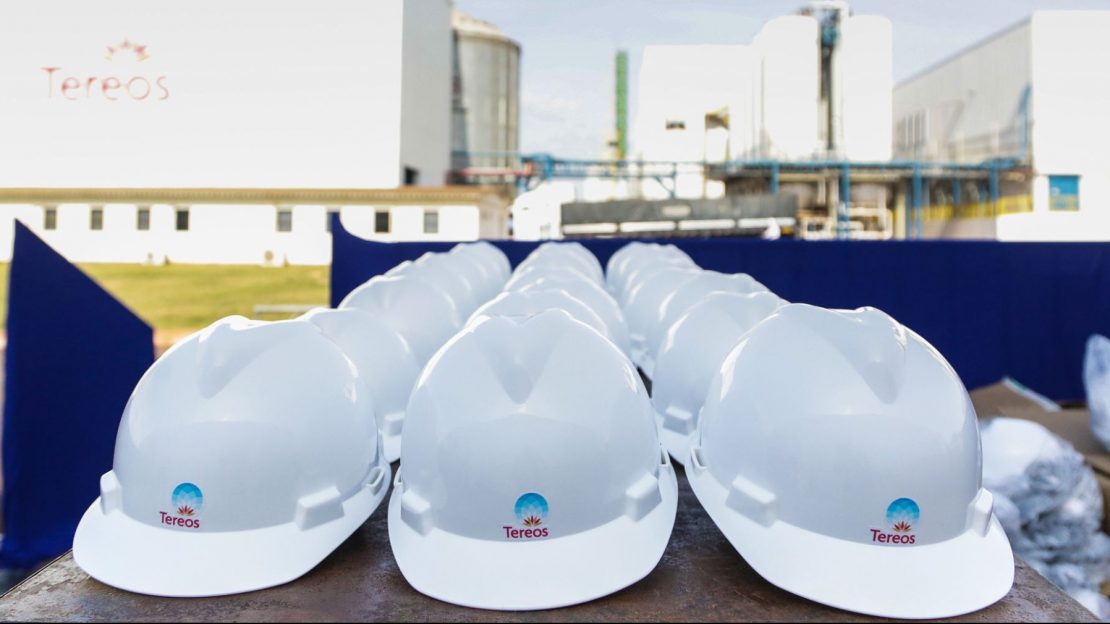 Examples of actions supporting product guarantee
Specific consciousness-raising campaigns have been organised in Tereos sites around the world, including "Risco Zero" in Brazil and "Safety and Me" in Europe.
At Tereos, we are determined to reinforce Safety. We all need to know that all is being done to make our work environment a safe one in our company.
In the spirit of One Tereos, we will aim higher, together, by adopting common safety standards and best shared practices. It is also important to look at a sustainable future. Because there is no long-term vision if we do not prioritize Safety.
It's important to take our safety seriously at all times: at home, in transport and, of course, at work. With your managers, your safety officers, with your colleagues: make sure that you uphold safety in everything you do.
That's why, the Group organized every year a Safety Day dedicated to raising awareness of health and safety issues within Tereos Group worldwide.
As part of our transformation dynamics under your single banner One Tereos, the Group decided to place Health & Safety as a corporate priority, as a key element of our industrial excellence. Safety is also one of the pillars from Ambitions 2022, launched mi-2018.
Our aim to reach zero accidents. We will achieve it by acting together