Sustainable development
Nutrition
To meet the new expectations of consumers as well as the challenges of public health, agri-food companies have to permanently adapt their products. Our role is to support our customers and develop innovative solutions.
Our Group has set itself the goal of meeting the specific nutritional needs specific to each category of the population and to support fast-changing eating habits and practices.
To do this, Tereos invests in R&D and endeavours to advise its customers in developing new recipes that will constantly improve the nutritional qualities of food while maintaining its taste, texture and conservation properties. Thanks to the diversity both of raw materials available to Tereos and of its industrial processes, the Group offers more than 400 product references, providing its agri-food customers with solutions adapted to their different markets.
At the same time, we are developing innovative products to meet the nutritional needs of tomorrow. Tereos has undertaken major research projects, such as the Improve research platform, which is intended to encourage the use of plant protein in food.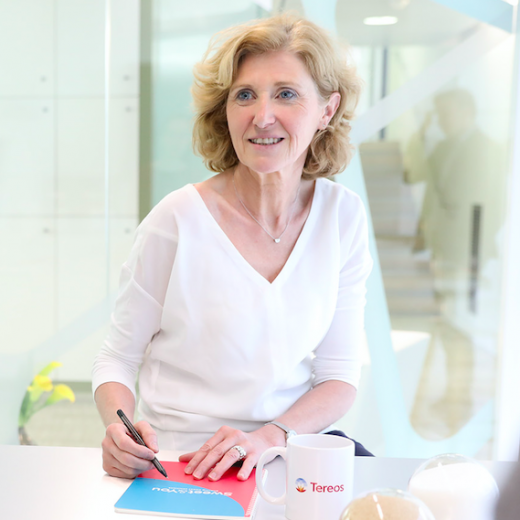 Anne Wagner
R&D Director
"Tereos identifies and meets new customer needs in innovation in food and nutrition, particularly on the protein and sweetener segments. Consumers want better control of their dietary balance and to vary their sources of protein."
2020 target 
Continue to develop our product portfolio to provide optimum coverage of nutritional and functional needs
21
start-ups financed by Tereos
36%
of the R&D budget dedicated to nutrition and health
60
customer projects in nutritional reformulation
Examples of actions supporting nutrition

The "sauté végétal"
This innovation from the Tereos Group meets new dietary recommendations. Tereos has world-renowned know-how in transforming agricultural raw materials and in developing high-quality food products. With Sauté Végétal, Tereos has produced an innovative and delicious totally vegetable recipe which won an award in a worldwide innovation competition in 2015. The Group now plans to promote food based on plant proteins, which is healthier and more respectful of the environment and animal welfare.
Natural products made in France
Sauté Végétal is produced using ingredients 95% harvested in France.
The product is manufactured in Alsace, France.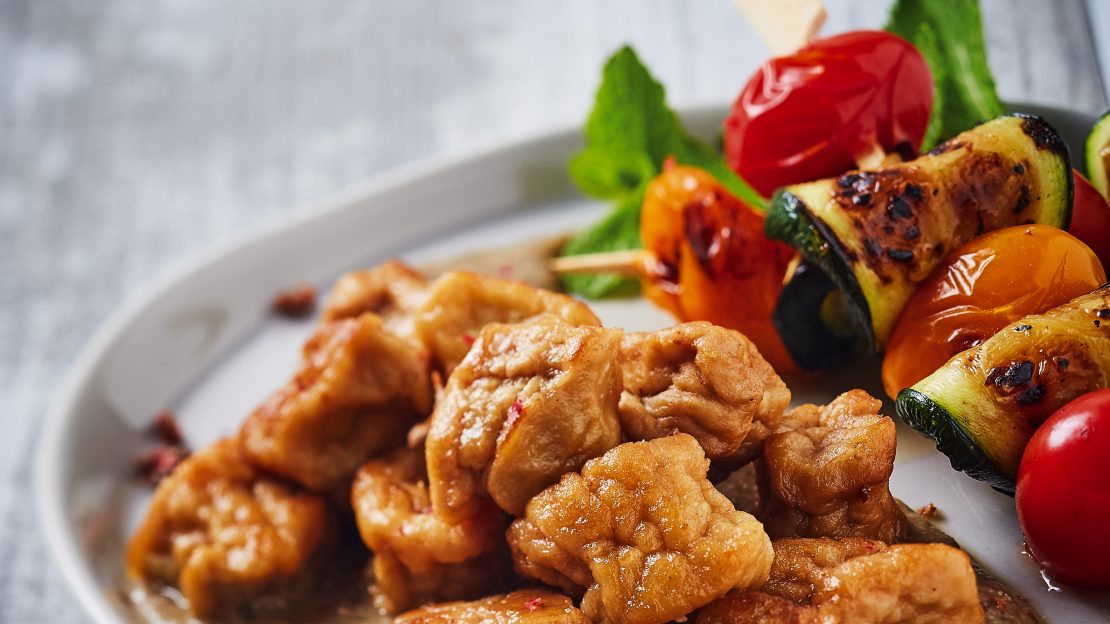 Cap sur le sucre bio
Reflecting the international dimension of the group, the development of organic sugar production is a global project: organic beet sugar in France, organic cane sugar in Mozambique and Brazil.
In France, the production of organic beet sugar echoes a strong trend in consumption: that of both organic and local products. Tereos has the will to create a French organic beet industry that meets the expectations of its customers while providing added value to farmers committing to its side. This year, the group carried out agronomic and industrial trials aimed at developing new techniques in line with the biological specifications and thus preparing for the launch of production on an industrial scale.